Since 2007 BSN has been pushing the limits of online technology to assist athletes promote their abilities, accomplishments and talents to coaches and scouts at the "Next Level". We continually develop & improve our exclusive sports profiles and have seen over 500 hundred athletes achieve success from our network.
BSN Foundation
The Beyond Sports Network Foundation is a 501(c)(3) non-pofit that provides free sports "testing" events to help athletes from all walks of life afford the opportunity to showcase their talents and be evaluated. Our mission is simple; level the playing field for all athletes while learning from a staff with experience at every level of competition.
Just 4 Kicks
Whatever your goals are when kicking or punting a football, our goal is to help you understand the technical and mental aspects so that you can maximize your potential. Building confidence in your ability is what we consider to be the key ingredient for future success because it is the nucleus of your entire package.
Helping athletes tell their story and share their athletic accomplishments is something we really enjoy. There is a special feeling that comes from sharing a story that brings out the best about a person while getting the opportunity to showcase that athlete for who they are and not just for the number they wear. What's your story & who's going to tell it?
BSN Academy
The BSN Academy is a brand new idea that will combine our events, sports profiles and expertise to help develop athletes on and off the field. The Academy will be accessible through the sports profiles to educate athletes and provide exclusive insights to issues such as recruiting advice, social media & internet safety, substance abuse and more!
With each and every one of our exclusive showcases there is a selection process that athletes must go through so that the best talent is available for professional coaches and scouts to evaluate. Our goal is to make sure that the money spent on the BSN National Scouting Combine is worth every participant's time and experience.
BEYOND THE SIDELINES
Manziel Demoted to 3rd String             The Manziel saga in Cleveland has officially hit rock bottom. As if drunkenly riding an inflatable swan and checking into rehab weren't enough, Manziel failed again. Yesterday news leaked out from the Browns organization that... read more
BSN has been assisting athletes reach the "Next Level" since 2007.
Create your sports profile and start promoting yourself today!
Build Your Profile!
BSN Profile Features
The difference with BSN is that you continually build up your profile from level to level… the journey doesn't end in your senior year of high school!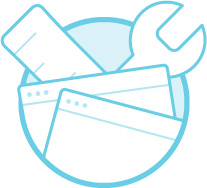 The BSN profile includes the unique and innovative "widgetized" users profile. Our members can build their own profile by dragging and dropping elements where they choose to show off what they feel is most important at the current time.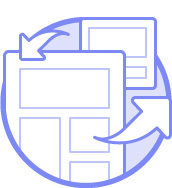 Like most social platforms, you can add your photos and videos. Coaches & scouts want to see your media and film to learn more about your skills and abilities. Members have the capability to add favorites videos from Vimeo and YouTube. Our profiles come with a "Follow" feature, which is a useful feature for coaches, scouts, and other members that want to follow your activity, updates, and news.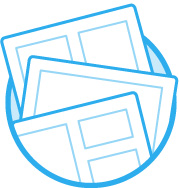 Whether you are going into high school, college or the professional levels, you can create a profile that will allow you to showcase your entire career in one place. Document your success and achievements at every level and build your personal brand!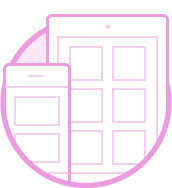 The website & profiles have been designed to display your content just as beautifully on desktop displays as on mobile devices for easier viewing of your profiles and web content.
FEATURED PROFILE
RECENT USERS
The BSN National Scouting Combine has been providing quality events for aspiring professional athletes since 201o. We work closely with professional leagues, and in the past two years, have worked hand in hand with the CFL Scouts to evaluate and test athletes from around the country and various collegiate levels.
Learn More
Web Media & Development
We can help you create highlight films, websites and develop positive social media strategies.
Website Design
We have been building personal & professional websites since 2001!
Highlight Films
We can help you stand out and document your accomplishments.